Our Mission & Vision
Resources:
None at Present
Options:
Page is under Construction
The Kaizen Gojukan's mission is to promote outsta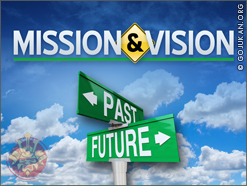 nding quality Japanese Goju-ryu karate-do to all Karate-kas in each level of development regardless of age or creed, and to make available to them all the benefits that practicing traditional physical karate & martial arts training brings.
As a Non-profit Organization, holding to Christian values, we aim to impart strong traits such as achieving self-discipline, high self-esteem, a positive outlook, a spirit of constant improvement and an attitude that refuses to give, and a way of life, while striving to cultivate good character, perseverance, endurance, responsibility, respect for all life and social virtue among all members.
The Kaizen Gojukan, is committed to the health, happiness, peace and developing abilities of our Karate-kas, granting each person the opportunity to get physically in good shape and feel confident to be responsible for their own personal safety and well-being.